A Lifetime in Suffolk blog
I was born and brought up on a Suffolk farm and live in my grandmothers house... it has been a lifetime! As a child, when we visited Granny,  it was so cold here we had to keep our coats on in the daytime and then waited for the log fire to be lit, at tea time!  The cottage next door, now Leman cottage, was used as a store for the farm, and I remember the cats being fed there. I remember old smelly tractors, lambs being revived in front of the Rayburn, the cattle getting out always on New Years Day and helping get them back into their fields.. things have moved on, bigger fields, bigger machinery on the farm and sadly no livestock here.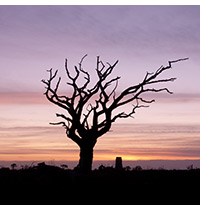 I lived away from Suffolk for ten years and now been back at this place for eleven... how time flies... I love the big skies, just waking up and seeing that big expanseof sky. Whatever the colour and whatever the clouds are doing, it is a sign of being in the countryside. Peace and quiet; and I also note the change in seasons.
Now it is autumn and time for long walks in Dunwich Forest seeing those beautiful colours of heather on the heath, falling leaves in multi-shades of green and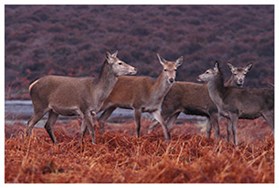 brown, deer rutting or walk by the sea at Walberswick watching those crashing waves and seeing the changes in the coastline after a few heavy rainstorms and the sea wall in disrepair; we are always listening  to the weather forecast and preparing for changes from cold to colder, ice and snow when it comes and the weather warning that gales are coming and we dash to tie down the boat at Southwold.  There is the wonderful Star Inn, still going strong, in our village,  to call in at on the return journey.
There is plenty of wildlife to see from the kitchen window; two buzzards are circling round, mobbed by crows in full sunshine - quite spectacular. There are 'our' birds on the bird table and the barn owl hunts late afternoon over the marshes and fields at the back of the house.
This is peace and quiet, country lanes, not much traffic or people about...
this is what I want to share with you through my blog, and hope that you will come to see beautiful East Suffolk for yourself.
Trish
October 2014