Staying in Wenhaston
Welcome to Wenhaston Village and the Hamlet of Thorington
The village has a number of heathland areas or Commons and there are numerous walks along footpaths and circular walks across farmland and marshes around the village.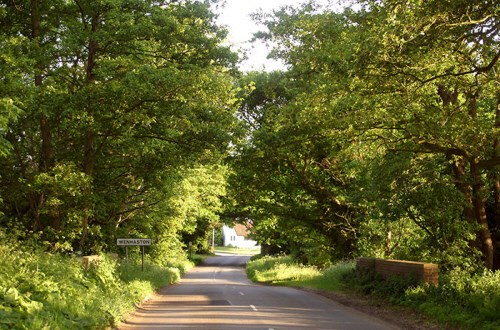 Church Farm Thorington Reserve with marshes and higher grazing land, (where you see the Dartmoor ponies), is owned by Suffolk Wildlife Trust. While walking here you will pass Living Architecture's Balancing Barn opposite Thorington Church, famous for its round tower and beautifully restored hatchments. Just follow on down the track towards the marshes and Wenhaston. Ancient and modern next door to each other! 
Woottens Plant Nursery – see website for opening times – is a major attraction because of its quality plants and knowledgeable helpful staff, just take a look and you can order online or visit on one of the open days, look out for the Specialist Auricula Open Weekend, Bearded Iris and Hemerocallis Open Field Days.
St Peter's Church is famous for its Doom painting and is open all day to visitors. A fine building in which to contemplate.
There is a hard tennis court and skateboard area as well as a small children's playground in the centre of the village behind the Primary School.
The Star Inn with friendly hosts Carl and Virginia, offers a range of local beers and great value meals, using local ingredients wherever possible. There are regular beer festivals and boules in the garden.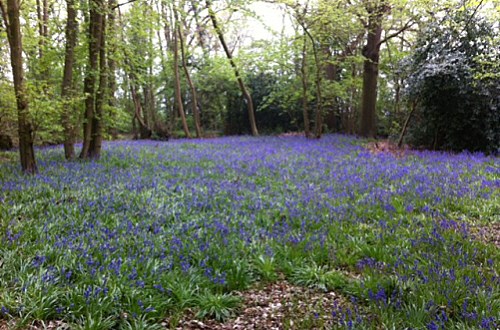 What you need to know about  Wenhaston:
This friendly village is ideal for cottage holiday stays, a couple of minutes from the A12 after Yoxford and before Blythburgh. It is close to the coast and surrounded by attractive countryside, heaths, commonlands, marshes and some dog friendly cottages to stay. Great walks and embrace ancient landscapes, old churches, character cottages and farmhouses tucked away in the Blyth Valley. The Southwold coast is a few minutes away. There is a local bus service to take you there too. The best of both worlds - coast and country!
LATEST NEWS:
The Café in the Village Hall, next to the Post Office, is open on Wednesday and Saturday mornings and serves delicious cakes as well as tea, coffee etc.. Post office is open every morning Monday - Friday, 9am -1pm.
Properties in Wenhaston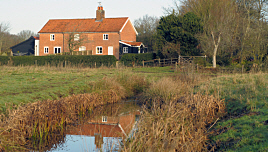 Lavender Cottage
New! Escape to the country.. This charming cottage dates to 1880 and has recently been refurbished, ideal for couples or a family. Sleeps 5.Large garden, country views, dog welcome. Book online now..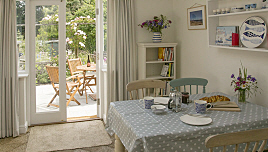 Eva's Cottage Wenhaston
Delightful mid-1800's terraced cottage set in the heart of the village. Comfortable and well equipped with sunny patio. One dog welcome. Book online now for short breaks/weekly lets ... see great reviews !